Deleted User 62
Stumbled across this on a German photo website. Cool old BMW motorcycle themed rides:
http://bigbasspic.de/2011/12/27/auf-dem ... chtsmarkt/
---
---
*VERY* nifty!
Cogito Ergo Moto
----------------
"A bunch of weirdos with old motorcycles can never be boring." -Doug West
"It just wouldn't be a complete day if I didn't forget something!" -Me
---
Deleted User 287
Having one of those in the U.S. would definitely increase attendance at rallies!
---
Deleted User 62
Wait, what? Can it be...?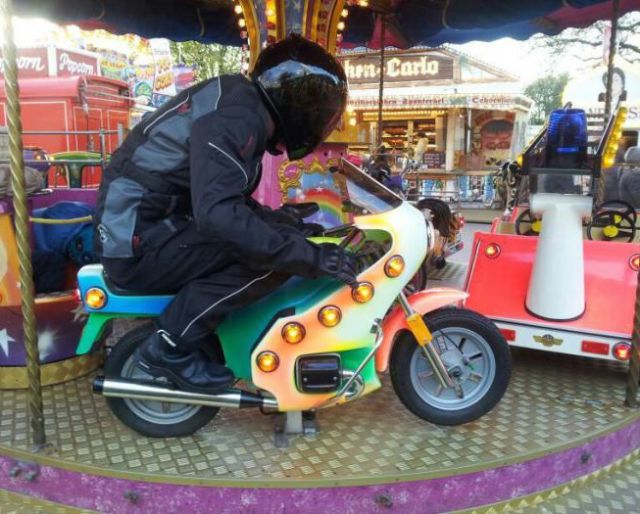 ---
Tim Shepherd wrote:Wait, what? Can it be...?
An MKM1000?
---
---
And ATGATT like a good little BM rider should.
Garnet
---
Posts: 4
Joined: Thu Aug 13, 2015 3:15 am
---
Where are you coming from, Gonad1234?
---